Leak detector Polaris
Ultralow methane concentrations detection
Low-cost and easy-to-use alternative to laser-diode gas detectors
SUPERSENSITIVE
detectability from 0,2 ppm
EXCEPTIONAL SELECTIVITY
propane and other hydrocarbons selectivity coefficient > 3000
STABILITY OF MEASUREMENTS REGARDLESS OF WEATHER CONDITIONS
low influence of humidity, wind, dirt, etc.
SAFE AND ECO-FRIENDLY
chemical and radiation free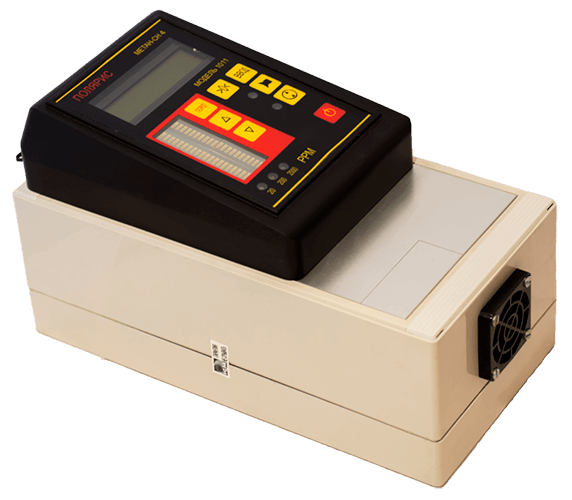 EASE OF OPERATION
doesn't require personnel high skills to operate
HIGN MAINTAINABILITY
block recovery within 1 day
LOW RUNNING COST
no ultra-expensive critical components
ATTRACTIVE PRICE
compared to laser gas detectors
Gas detectors Polaris are designed for ppm methane leakage detection outdoors and output alarms in excess of the measured the value of the threshold.
Application Scope
monitoring of long-distance main gas pipelines, low-pressure gas pipelines, city gas communications and other facilities
methane leaks detection in problem areas (at locking groups, at the intersection of gas pipelines with various transport routes, etc.)
early stress gas pipe corrosion detection
streets, cities' districts and industrial enterprises environmental monitoring
man-made accidents and environmental disasters early warning
Trace methane gas detector Polaris comes in two possible modifications:
1
Polaris 1011
2
Polaris 1001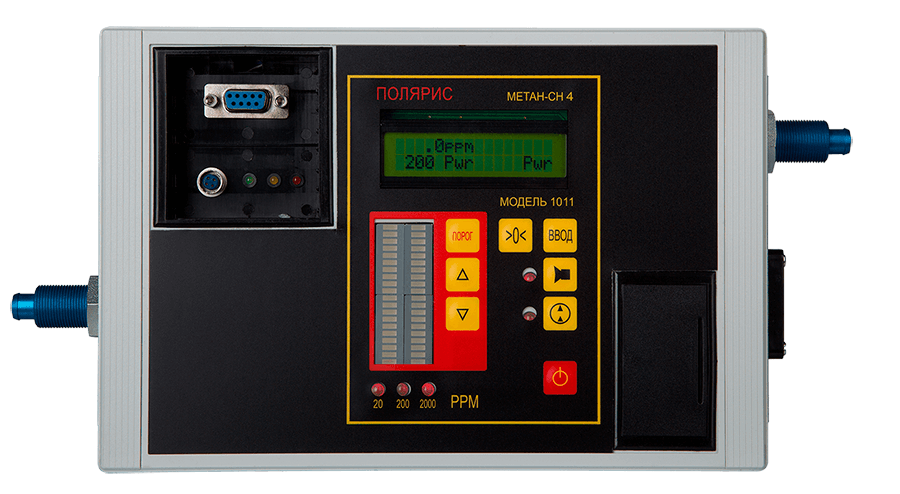 Polaris 1011
Intended for mobile laboratory vehicles for monitoring methane leaks from underground city gas mains. Gas detector is designed as a stationary device. Set in mobile laboratory vehicles for monitoring methane leaks from underground city gas mains. A powerful sampling equipment, which limits the ingress of air samples from the outside, is mounted between the car wheelbase and connected to the Polaris, which is located in a special box behind the driver's seat. The car moves at a speed of up to 40 km / h, and the device shows the measured concentration, processed according to a special algorithm that records only a sharp increase in concentration. This signal processing algorithm eliminates the influence of changes in the background methane concentration in the city and only real leaks are recorded.
Specifics
external forced sampling at rate of up to 8 l/min
nozzle diameter 12 mm
response time 0,5 seconds
resolution is 0.1 ppm at indications ranging 0 ÷ 999 ppm, and 1 ppm at indications ranging 1000 ÷ 9999 ppm
can be powered from the vehicle's on-board network (12 W)
built-in battery
received data is displayed on the operator's on-board monitor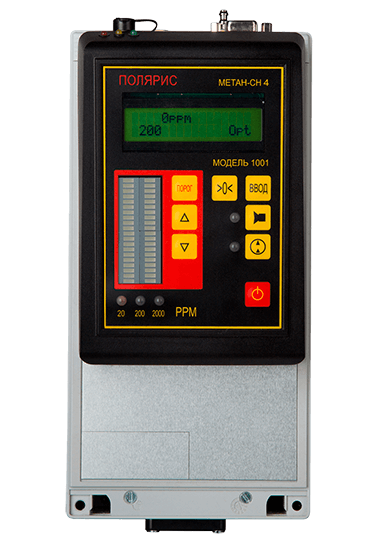 Polaris 1001
Portable gas detector designed to control ultra-small leaks from open gas pipelines in the air of populated areas and non-explosive areas of industrial facilities.
Specifics
small size and weight compared to this class devices
bright dial indicator for visual identification of leaks
built-in pomp at rate of up to 0,5 l/min
gas sampling pump with telescopic tube and dust filter
response time 4 seconds
resolution is 0.1 ppm at indications ranging 0 ÷ 999 ppm, and 1 ppm at indications ranging 1000 ÷ 9999 ppm
sound alarm upon reaching the set threshold
built-in battery operating time > 4 hours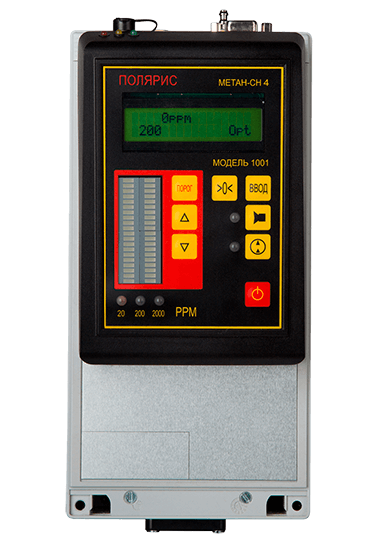 Leak detector Polaris 1011/1001
Charging device
Serial interface cable RS-232
1 extra dust filter
Power cable with plug*
Software for reading and displaying*
Software guide*
Transport box
Мaintenance documentation
* only for Polaris 1011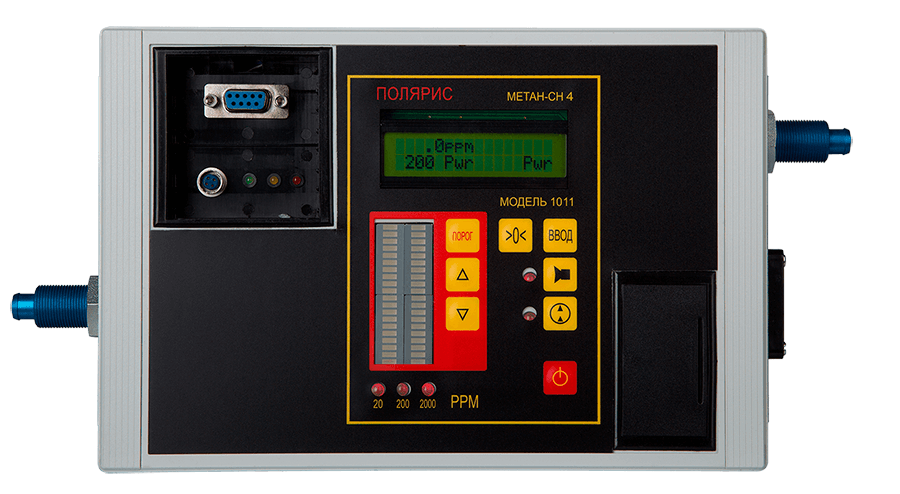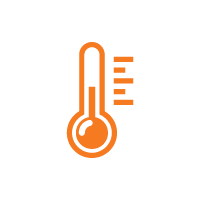 Temperature range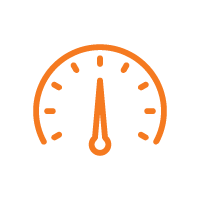 Pressure range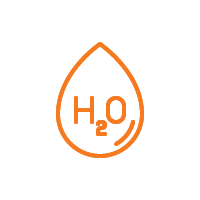 Relative humidity range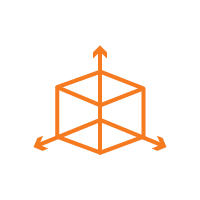 Overall dimensions (LxWxH)
140х120х240 mm
Polaris 1001 (portable)
122х160х254
Polaris 1011 (mobile laboratory vehicles)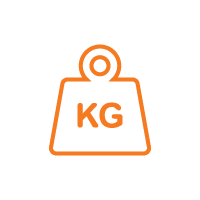 Weight
General specifications

Measuring range of methane volume fraction, ppm
0 ÷ 2000
Indication range of methane volume fraction, ppm
0 ÷ 9999
LCD resolution, methane volume fraction, ppm
1
Accuracy, methane volume fraction, ppm
±(5 +0,05xСIN) Where СIN –GA input methane volume fraction
Operating time w/o readings adjustment
> 6 months
Output signal nominal settling time (Т0,9ном )
< 4 seconds
Warm-up time
< 5 minutes
Operating time on fully charged battery
> 4 hours
Vehicle on-board power supply voltage
12 W
Dust and moisture protection
IP 32
Average lifetime
> 5 years
MTBF
> 10 000 hours
Technical documentation and certificates