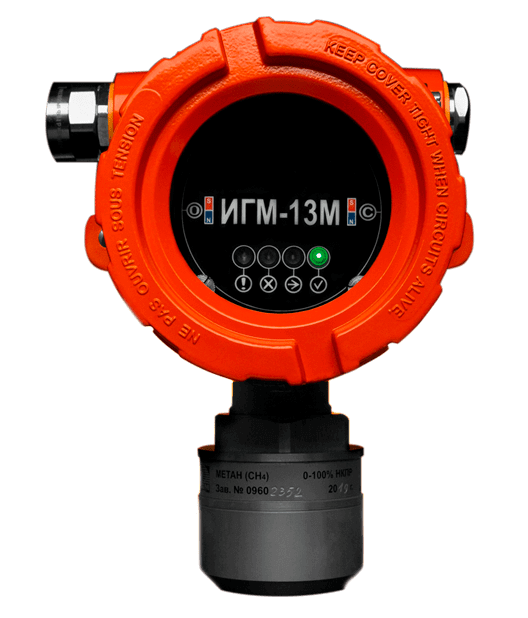 Fixed gas detector IGM-13M
Reliable.
Sustainable.
General-purpose.
COMPARTIBLE
with any secondary network
HIGH PRECISION
3% LEL accuracy
IMMUNITY TO 99%RH
for models with optical sensor
(option)
STABLE OPERATION AT -60 °C
extra temperature sensors calibration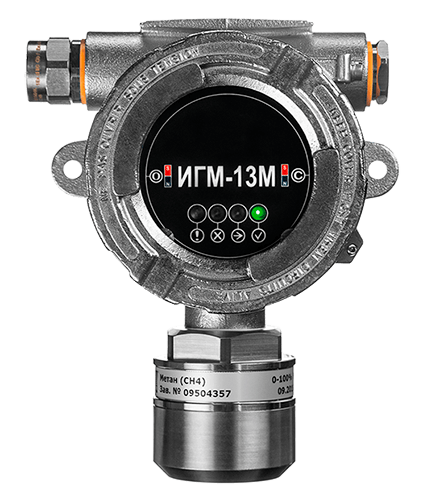 SHORT RESPONSE TIME
Т0,9 5 seconds for simple hydrocarbon gases
EASY TO INSTALL AND USE
due to magnetic keys interface or HART-communication
2 YEARS
validation period for optical sensors
LOW POWER CONSUMPTION
< 0,7 W (standby mode)
IGM-13M allows automatic continuous monitoring of dangerous concentrations of combustible, toxic gases, oxygen and carbon dioxide, LOC of hydrocarbon gases in hazardous areas. Due to its high immunity to climatic and mechanical influences, IGM-13M can be installed both indoors and outdoors fields.
Application Scope
Oil and gas fields
Oil and gas refineries
Oil and gas storage facilities
Chemical manufactures
Industrial work area
Pumping stations
Compressor stations etc.
IGM-13M comes in two types of housing:
Limatherm (Poland)
Marking:
---
IGM-13M-1A — aluminium
---
IGM-13M-1C — stainless steel
---
1 — XD-IL or XD-SIL housing depending on the material
A — aluminium
C — stainless steel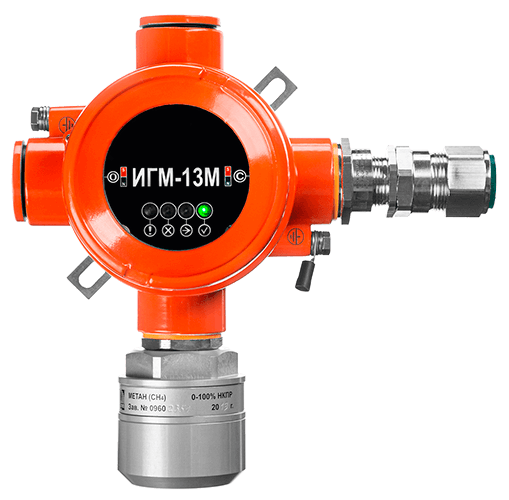 Velan (Russia)
Marking:
---
IGM-13M-3A – aluminium
---
3 — ВАД-РСП-0-D housing
A — aluminium
UP TO 122 GASES AND VAPOURS MEASURING
Depending on the target gas one of the following gas sensors can be installed in IGM-13M:
Toxic sensor

Oxygen
Carbon oxide
Hydrogen sulphide
Chlorine
Hydrogen cyanide
Ammonia
Sulphur dioxide
Nitrogen oxide
Nitrogen dioxide
Hydrogen
Fluorine
Arsine
Phosphine

Monosilane
Hydrogen peroxide
Hydrogen fluoride
Carbonyl chloride
Methylmercaptan
Ozone
Bromine
Formaldehyde
Ethyl mercaptan
Ethylene oxide
Ethylene
Methanol
Ethanol
Optical sensor

Carbon dioxide
Propane
Methane
Ethane
N-Hexane
N-Butane
Isobutane
Pentane
Propylene
Methanol
Toluene
Ethylene oxide
Benzene
Acetone
Ethylene
N-octane
Ethanol
Methyl tertiary butyl ether
n-Heptane
Nonane
Dekane
Styrene
Ethyl acetate
Automobile gasoline
Diesel fuelKerosene

White spirit
Jet fuel
Aviation gasoline
Gasoline 1-butene
Cyclopentane
Cyclohexane
i-butylene
i-propene
Ethylbenzene
Butyl acetate
1,3-butadiene (divinyl)
1,2-dichloroethane
Dimethyl sulfide
1-hexen
1-butanol
Vinyl chloride
Cyclopropane
Diethyl ether
Propylene oxide
Chlorobenzene
2-methyl-2-propanol
2-butanone
Petroleum product vapors
Hydrocarbons sum
PID

Benzene
Acetic acid
2-Methylpropene (isobutylene)
Methylbenzene (toluene)
o-Xylene (dimethylbenzene)
Arsin
Phosphine
Naphthalene
Trichloroethylene
Ethane
Propane
n-Hexane
n-butane
Isobutane
Pentane
Propylene
Methanol
Ethylene oxide
Acetone
Ethylene
Octane
Phenol
n-Heptane
Ethyl acetate

Automobile gasoline (isobutylene)
Diesel fuel (isobutylene)
Kerosene (on the isobutylene)
White spirit (for isobutylene)
n-Butanol
Propanol
Ethylbenzene
Styrene
Nitrogen oxide
Methylmercaptan
Vinyl chloride
n-propyl
Acetate
Epichlorohydrin
N,N-dimethylacetamide (morpholine)
Benzyl Chloride
Furfuryl alcohol
Ethanol
2-aminoethanol
Diethylamine
Ethyl chloroformate
Toluene
Monoethanolamine
IGM-13M gas detector
Validation test certificate
EX-proof cable gland
Calibration cap
EX-proof end plug
Magnetic key
Software for calibration and tuning
Мaintenance documentation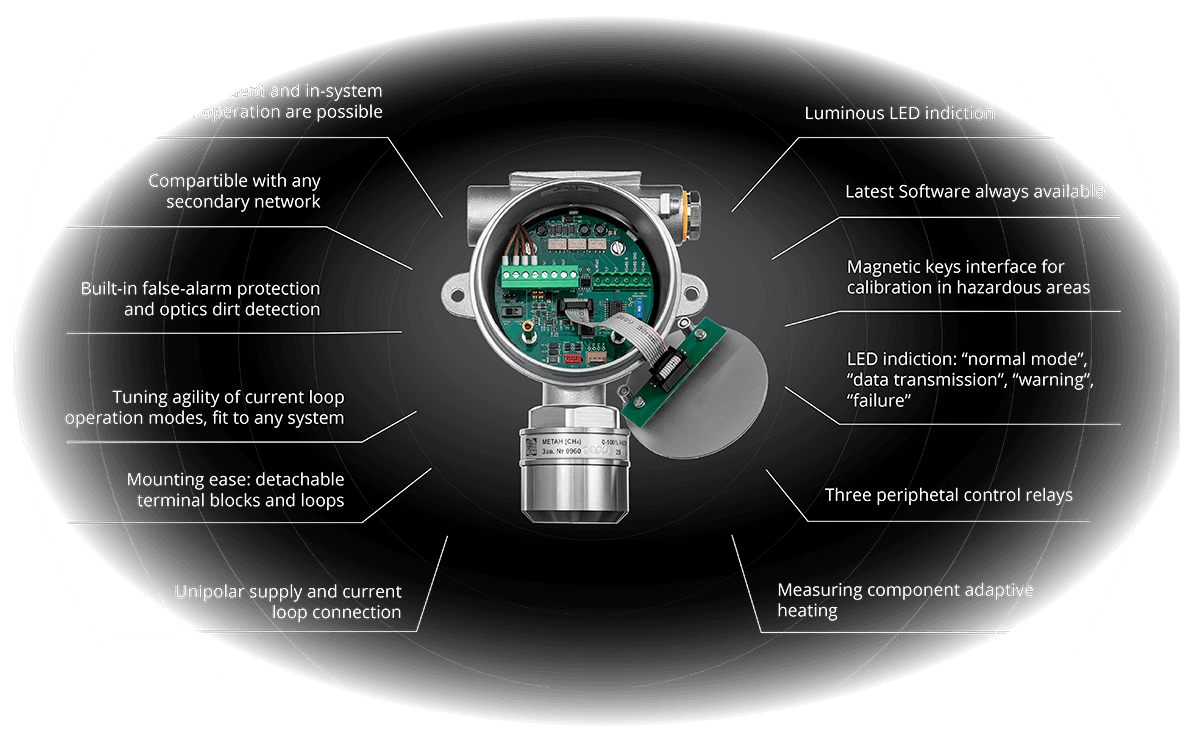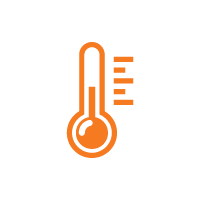 Temperature range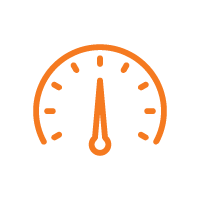 Pressure range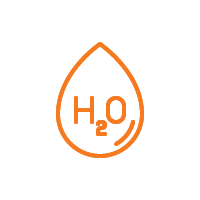 Wide relative humidity range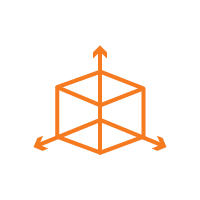 Overall dimensions (LxWxH)
188х145х110 mm
Velan housing
198х136х137 мм
Limatherm housing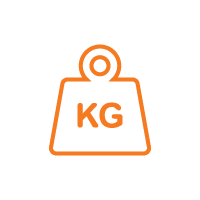 Weight
< 2,5 kg
aluminium housing
< 3,5 kg
stainless steel housing
GENERAL SPECIFICATION

EX-marking
1Ex d ia IIC T6 X
Sensor types
– optical
– toxic
– PID
Validation period:
– optical sensor
2 years
– toxic and PID
1 year
Housing variants
– with 2 cable glands (Painted Al, AISI 316)
– with 3 cable glands (Painted Al)
Protection
IP 68
Supply voltage
12-32 VDC
Power consumption
< 0,7 W
Adjustment interfaces
– magnetic keys
– RS-485
– HART
MTBF:
– optical sensor
60 000 hours
– toxic and PID
30 000 hours
Average lifetime
10 years

OUTPUT INTERFACES

Current loop:
– max load
500 Ohm
– max voltage (passive mode)
32 VDC
HART
– HART protocol version
rev.6 (with previous rev support)
RS-485
– max devices number on single line
up to 256
– max voltage (between A and B lines and between signal lines and interface ground)
± 12 VDC
Relays
– max supply voltage, DC
60 V
– max current, DC
2 А
– max supply voltage, AC
250 V
– max current, AC
2 А
Technical documentation and certificates